Professional training for dogs of any age
Comprehensive Pet Therapy provides the highest quality and widest range of dog training services. Regardless of whether you desire a more obedient pet, want to show your dog in competition, or wish to solve annoying behavioral problems (such as chewing, barking, housebreaking, jumping, digging, mouthing, anxiety, or aggression), amongst CPT's Group Classes, Private Instruction, and Boarding Training services, you will surely find a program that satisfies your dog training needs and budget.
CPT's highly accomplished staff ensures that training is fun and successful. All CPT Head Trainers and the majority of CPT Staff Trainers have titled dogs in competition and earned collegiate degrees, including graduate degrees, with high GPAs. Moreover, all our trainers are highly educated and experienced regarding teaching basic obedience skills and resolving common household behavioral problems. Furthermore, our staff is not only educated on how to teach the skills and resolve the problems, they are taught how to communicate effectively to our clients in one-on-one and small group conversations and how to impart large group lectures that are organized, informative, productive, and entertaining. Our skilled staff and effectively designed programs will deliver you a lifetime of pleasure from your canine companion.
Close to 50,000 human and canine teams have graduated from CPT's Group, Private, and Board Training programs. CPT's student body has flourished due to outstanding feedback from clients who pass the word on to their friends and neighbors. Our clients appreciate the successes they achieve working with CPT and they appreciate the positive, motivational focus of CPT's training methods. We emphasize cognitive methods (rather than force), so that you and your dog enjoy learning and training.
Deservedly, our reputation also has earned the praise of numerous veterinarians. More than 80 Atlanta area veterinary clinics refer their clients to CPT.
Mark Spivak, CPT's President and a nationally recognized pet trainer, with numerous competition titles as a competitor and coach, was the "Pet Expert" on the Channel 11 Saturday Morning News, has authored an article featured in a major academic neuropsychology journal, and has authored "Pet Expert" articles nationally. In addition, Mark has performed as an expert witness on dog behavior and training in more than 15 civil and criminal cases. In the broadcast media, CPT's trainers have appeared on Fox-5 Eyewitness News, WGCL-Channel 46, WXIA-Channel 11, CNN, Noonday, and CTV and on WGST-AM, 99-X and B-98.5 radio. In the print media, CPT's trainers have been featured in newspapers from the Sandy Springs Reporter to the Atlanta Journal Constitution to the Denver Post and in various magazines. Animals trained by CPT have appeared in print advertisements and on television programs, television commercials, and multiple feature films. Yet, what we are most proud of is that close to 50,000 pet dogs trained by CPT have provided superior companionship and pleasure to Atlanta's pet owners, pet owners residing in outlying areas of Georgia, and pet enthusiasts residing in multiple states within the USA, including as far away as New York and California.
Enroll your dog and see why so many clients, veterinarians, and media personalities provide a hearty recommendation to CPT Training!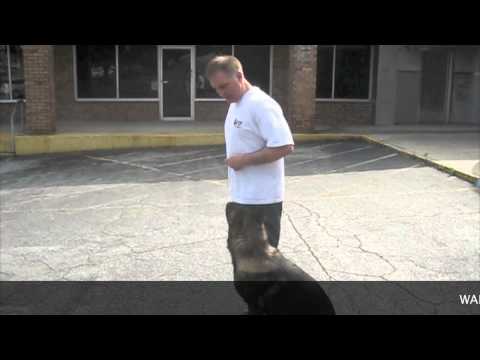 Mark and Marlo demonstrate indoor and outdoor off-leash heeling.  Perhaps after enrolling in CPT Training your dog can heel like Marlo.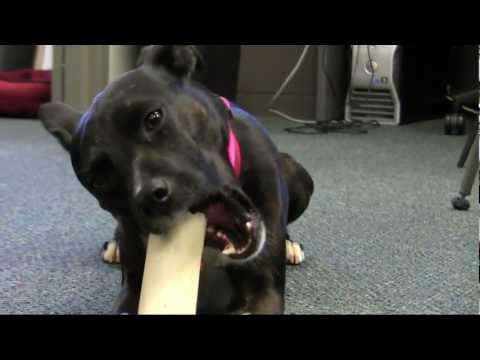 What is your dog thinking? Brain scans give glimpse
Dr. Greg Berns, Distinguished Chair of the Emory Center for Neuroplicy, discusses the research that CPT performs in conjunction with Emory University's neuroscience department. The work CPT and Emory have performed has been published in prestigious academic journals and been featured on ABC World News Tonight, The LA Times, Time.com, and RollingStone.com, amongst other notable media outlets.