CPT offers Boarding Training services for clients who:
Are too busy due to work, family, or social commitments to participate in group class or private lessons.
Have an extensive work or pleasure travel schedule.
Have insufficient time to complete homework assignments essential to the success of group or private programs.
Are highly frustrated with their dog.
Prefer a program that reduces the time and complexity of owner involvement.
Wish to postpone involvement until the later stages of training when their dog is better behaved and has received a head start from CPT's professional staff.
Desire the quickest results.
Twenty-one DAYS of Boarding Training generally achieves outcomes equivalent to 16 – 21 weeks of Group Class. Boarding Training is 5-7 times faster than Group Class and 2-4 times faster than Private Lessons. However, eventual owner involvement is imperative for the ultimate long-term success of the program. Therefore, CPT's Boarding Training program includes owner training in the form of a detailed complimentary post-board private turnover lesson and a half-price eight-week post-board group class.
In summary, board training is an outstanding program if you are busy, prefer to delay participation, or desire rapid goal accomplishment.
The Ferrari of Board Training!
Don't let your dog veg in a kennel!
Leave Fido with us while you relax or go on vacation.
Your pet resides at a Trainer's Home – not a kennel! Moreover, all CPT board training facilities possess fenced yard areas where your dog receives ample playtime with the trainer and with other dogs- provided they get along (safety is a primary consideration). Thus, we can more effectively reduce stress and accomplish results in obedience, household manners, and socialization.
Customized lesson plans! Lesson plans may include:
Basic Obedience (Watch, Come, Sit, Down, Stay, Walk, Heel)!
Intermediate Obedience (Improved basic performance, plus the commands Front, Stand, Stand Stay, and Finish)!
Advanced Obedience (The previous commands performed reliably and responsively off-leash amidst distance and high distractions)!
Household manners (Housebreaking, Chewing, Barking, Jumping, Digging, Raiding trash, Stealing food, Stealing objects, Mouthing, Bolting, Cat chasing, Car behavior, and more)!
Socialization (Getting your dog more comfortable amidst strange people, dogs, and places)!
Behavior Modification (Anxiety reduction, Aggression reduction, Hyperactivity reduction, et al.)!
CPT offers the most outstanding, most customized board training program in Atlanta. Moreover, your dog is instructed with advanced training modalities that emphasize positive reinforcement and your dog gets to reside with the best board training staff in Atlanta. CPT's highly educated, experienced, and accomplished staff includes a Regional champion, a TV "Pet Expert," a person who has co-authored noteworthy research in the field of canine neuroscience, a person who has appeared on Nova and been interviewed for a 60 Minutes segment on animal cognition, a person who has qualified as an expert witness in animal behavior in criminal and civil courts of law, persons who have trained dogs for television, commercials, and feature films, and multiple titled competition trainers.  No local facility's staff compares with CPT.
All levels. $100 per day. Discounts are available for multiple-dog board trains.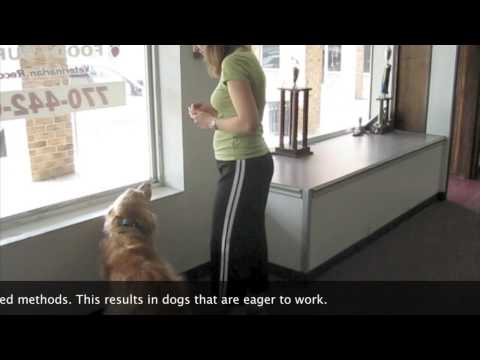 Click here to see a video of CPT Trainer Patricia King working with Mason, a 1.25- year old Golden Retriever, during a later phase of Mason's 21-day Board Train. In this video, Patricia transitions Mason's heeling from on-leash to off-leash and introduces the stand command. Notice how well Mason performs when learning via positive reinforcement. CPT incorporates the latest advances in canine learning theory and behavioral psychology!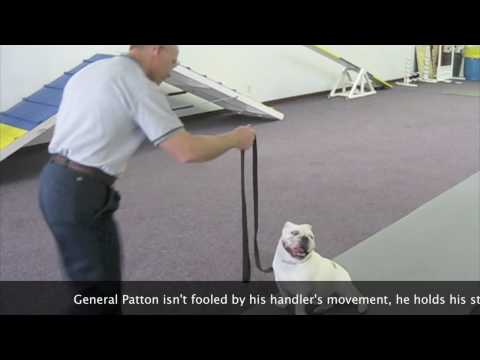 Click here to see a video of CPT Trainer Mike Sinteff working with General Patton, a 6-month old English Bulldog, during the fourth day of General Patton's Board Train. In this video, Mike works on leash walking, sit, and waiting patiently until receiving a release command. He also introduces the down command. Watch how eagerly, cooperatively, and reliably General Patton performs after just a few days of Board Training!